On the morning of June 1, 1921, a white mob numbering in the thousands marched across the railroad tracks dividing black from white in Tulsa, Oklahoma, and obliterated a black community then celebrated as one of America's most prosperous. 34 square blocks of Tulsa's Greenwood community, known then as the Negro Wall Street of America, were reduced to smoldering rubble.
And now, 80 years later, the death toll of what is known as the Tulsa Race Riot is more difficult to pinpoint. Conservative estimates put the number of dead at about 100 (75% of the victims are believed to have been black), but the actual number of casualties could be triple that. The Tulsa Race Riot Commission, formed two years ago to determine exactly what happened, has recommended that restitution to the historic Greenwood Community would be good public policy and do much to repair the emotional as well as physical scars of this most terrible incident in our shared past.
With chilling details, humanity, and the narrative thrust of compelling fiction, The Burning will recreate the town of Greenwood at the height of its prosperity, explore the currents of hatred, racism, and mistrust between its black residents and neighboring Tulsa's white population, narrate events leading up to and including Greenwood's annihilation, and document the subsequent silence that surrounded the tragedy.
To purchase: http://amzn.to/2pobTTN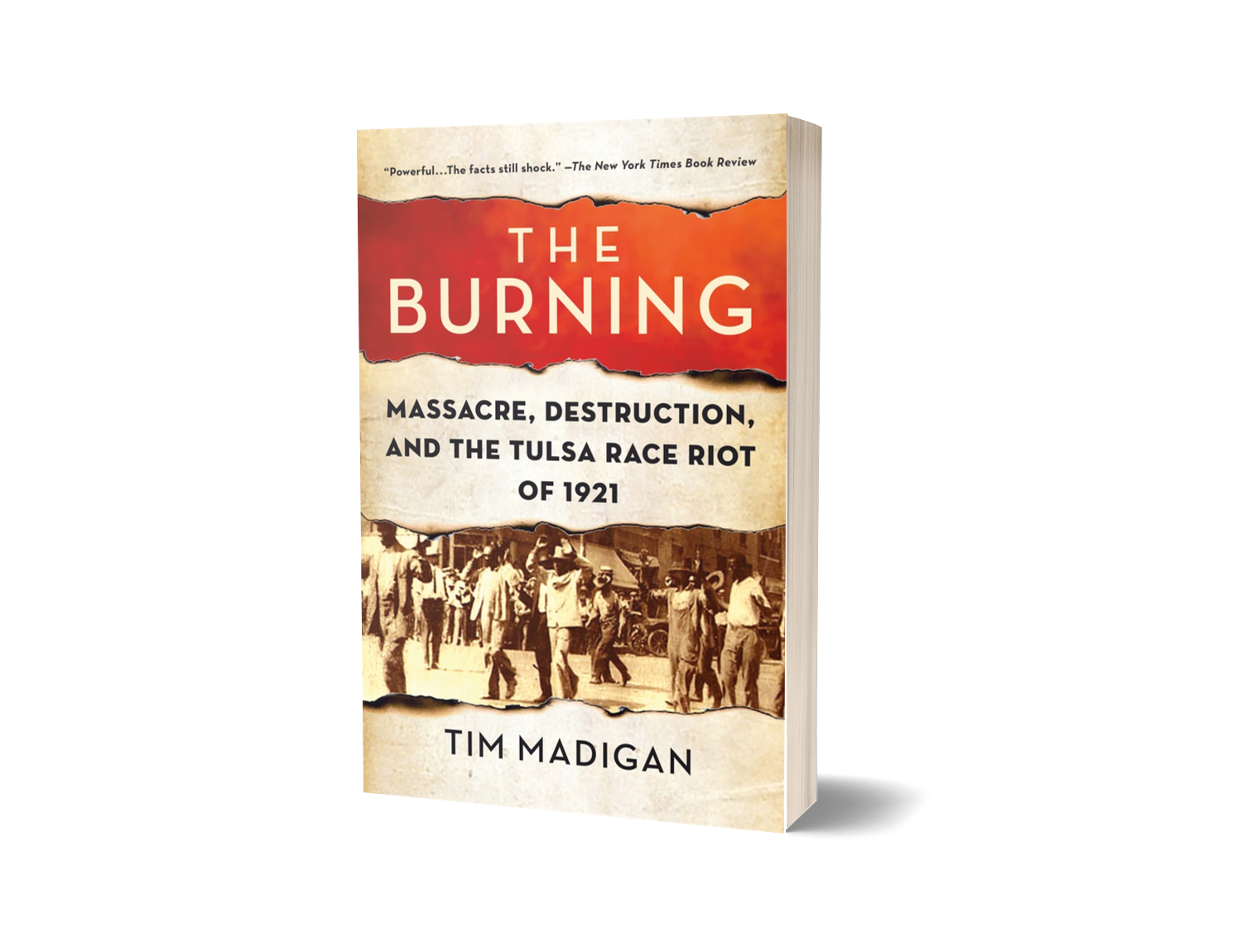 It began as another newspaper assignment, a celebrity profile of the children's television icon. But in Fred Rogers, Texas journalist Tim Madigan found more than a fascinating subject. From their first meeting in 1995, at Rogers' invitation, the two became unlikely friends, a deep and abiding relationship that lasted until Rogers' death in 2003.

In that time, Madigan found Rogers to be much more than the calm and compassionate personality of television. He was a person of unique human greatness who embodied love, compassion and wisdom his every waking moment. He was the transcendent being who guided Madigan through periods of life-threatening depression and the tragic death of a sibling and helped him heal his difficult relationship with his father.I'm Proud of You reveals Fred Rogers as a person who deserves a place among history's greatest people. It chronicles male friendship at its finest and most powerful. And it is a book that has already brought hope and inspiration to many thousands of its readers. With this second edition, including a new afterword by the author, the inspiration continues.

"Fred comes to life in I'm Proud of You, with his simple goodness etched on every page, and his complicated greatness etched in the heart of every reader who finishes the book and decides to become a better person."—Tom Junod, writer at large for Esquire

"A loving testament to the power of friendship and to a most remarkable man." --The Boston Sunday Globe

"I'm Proud of You will connect with the same audience that loved Mitch Albom's Tuesdays with Morrie and its celebration of male mentoring and friendship." – USA Today

"A poignant, inspiring account…" – Minneapolis Star-Tribune
To purchase: http://amzn.to/2pobTTN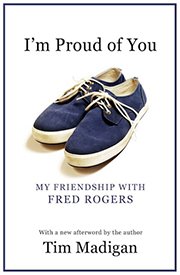 In the spring of 1987, when Al Campanis was fired for insensitive remarks on television's Nightline, the choice if his successor as general manager of the Los Angeles Dodgers raised eyebrows across Major League baseball.

Fred Claire was a longtime marketing executive with the team, widely admired for his character, work ethic and ingenuity. But he was a former sportswriter with no experience in player trades and roster construction. Yet, just a year later, the Dodger team Claire built shocked the baseball world by inning the 1988 World Series.

But his greatest challenge would come long after he left the game. In 2016, skin cancer that began on Claire's lip had spread to his jaw. With his life on the line, the former baseball executive found his way to City of Hope National Medical Center in the Los Angeles suburb of Duarte.

While Extra Innings recalls Claire's remarkable baseball career, it also recounts the miraculous story of his cancer fight at City of Hope. Readers will be inspired by Claire's unflinching decency and fortitude--and by the cutting edge science and compassion that make City of Hope unique in the annals of American medicine.

In a compelling narrative, Extra Innings ultimately celebrates the best of humanity and offers hope for cancer patients everywhere.

Currently available for purchase from Mascot Books at this link: https://bit.ly/3fXlBp0. Type FriendofFred in the coupon box to received a twenty percent discount.

Available in bookstores and online on July 1, 2020.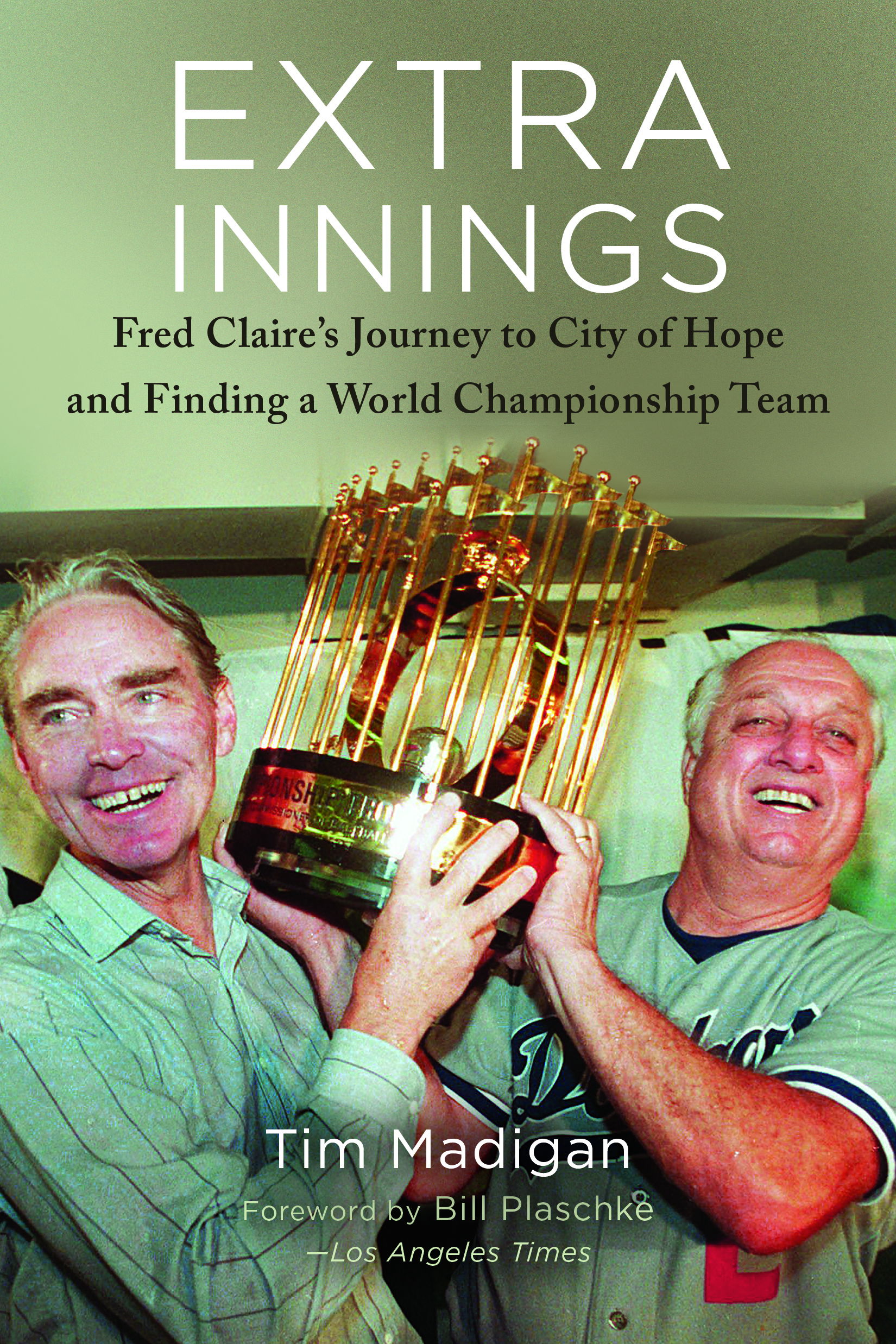 When the New York Times ran Patrick O'Malley's story about the loss of his infant son—and how his inability to "move on" challenged everything he was taught as a psychotherapist—it inspired an unprecedented flood of gratitude from readers.

What he shared was a truth that many have felt but rarely acknowledged by the professionals they turn to: that our grief is not a mental illness to be cured, but part of the abiding connection with the one we've lost.

Illuminated by O'Malley's own story and those of many clients that he's supported, readers learn how the familiar "stages of grief" too often mislabel our sorrow as a disorder, press us to "get over it," and amplify our suffering with shame and guilt when we do not achieve "closure" in due course.

"Sadness, regret, confusion, yearning—all the experiences of grief—are a part of the narrative of love," reflects O'Malley. Here, with uncommon sensitivity and support, he invites us to explore grief not as a process of recovery, but as the ongoing narrative of our relationship with the one we've lost—to be fully felt, told, and woven into our lives.

For those in bereavement and anyone supporting those who are, Getting Grief Right offers an uncommonly empathetic guide to opening to our sorrow as the full expression of our love.

To purchase: http://amzn.to/2pobTTN